Huge thanks and congratulations to everyone involved in organising yesterday's epic day out at The Wellington, Gmund and RPM. I'm already looking forward to the next one! As others have said, it was great to put faces to names, avatars and cars
Had a cracking run across the Woodhead Pass to meet up with 90 Porsche's in total from across the north of England meeting at the Wellington for breakfast including four 968's, plenty of 944's and some superb 924's! A thoroughly enjoyable and eventful day overall with a run down the A Roads all the way back culminating in a pub dinner.
It was testing at times for the Rothmans, but some roadside mechanics with basic tools is all you need to get a 924 home in one piece - only four failures in the one day
Rear exhaust clamp, starter motor feed, rad fan failed and then just as we parked up for dinner, the light switch had melted its innards so the only way to switch the lights off was to unplug the switch.... I suppose " in sickness and in health" also applies to classics....
Perhaps the photos and video say it all...
Epic fail at one of the comfort breaks - luckily there was water and plenty of bottles available to top up!
https://www.facebook.com/tony.gale.58910/videos/2040198382898033/
The day started off so well!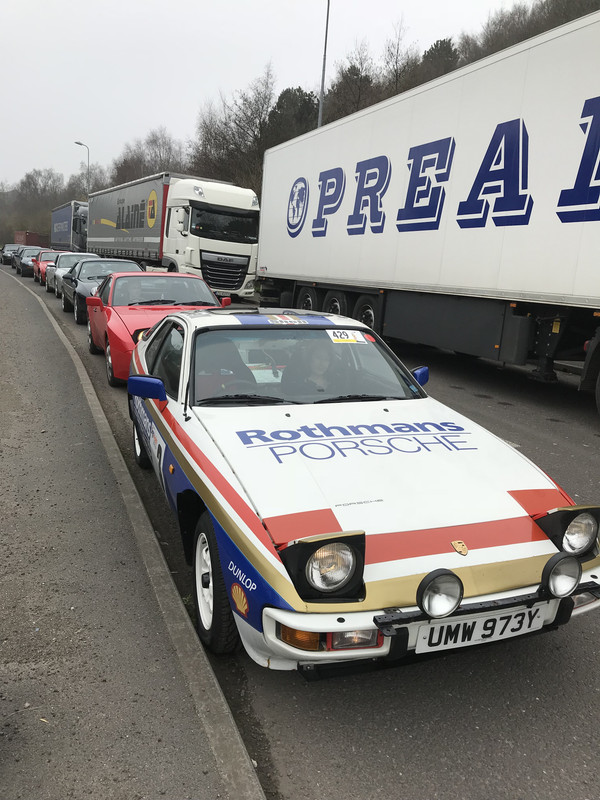 Plenty of cars at the Wellington for breakfast....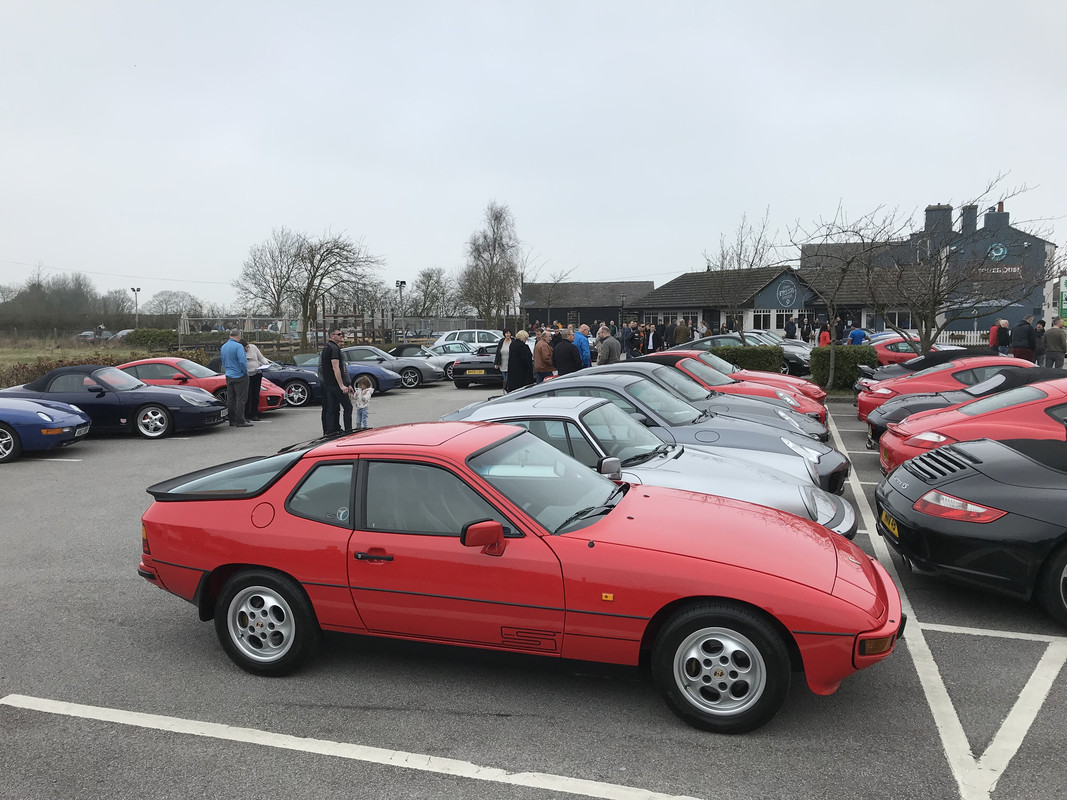 This is why we carry alternator belts and bungee cords! Gmund and RPM helped out with 3 jubilee clamps that we put together in a makeshift clamp...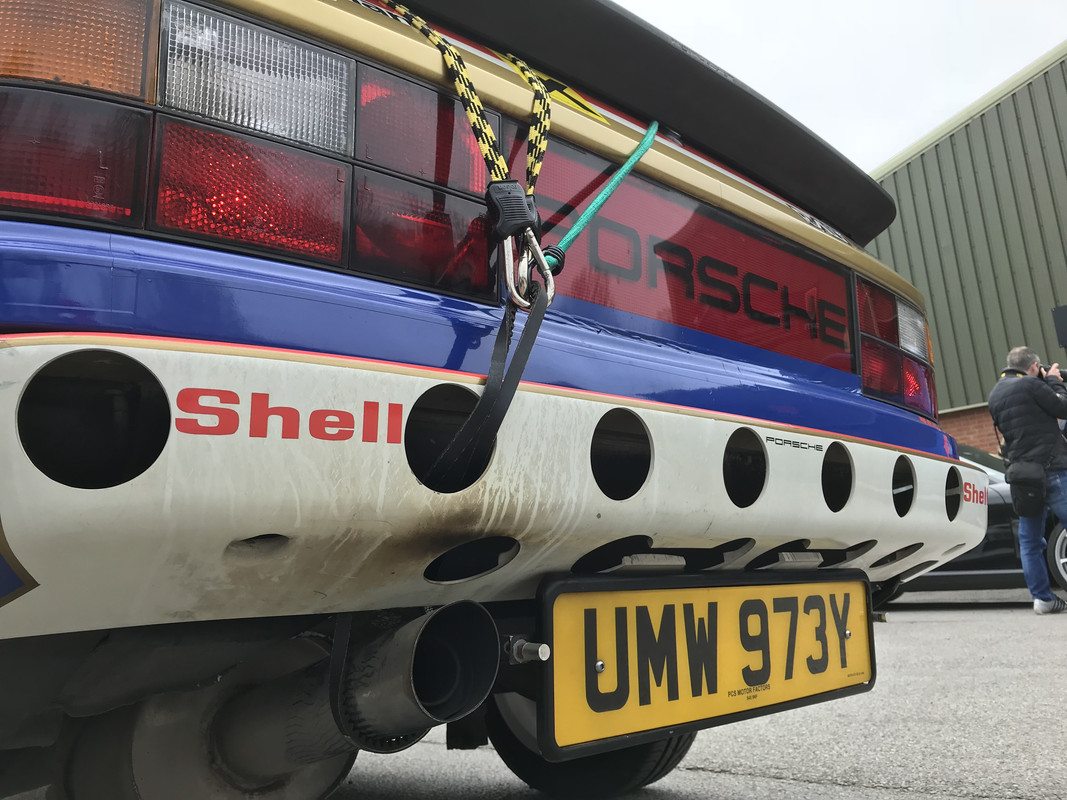 A very full car park at Gmund and RPM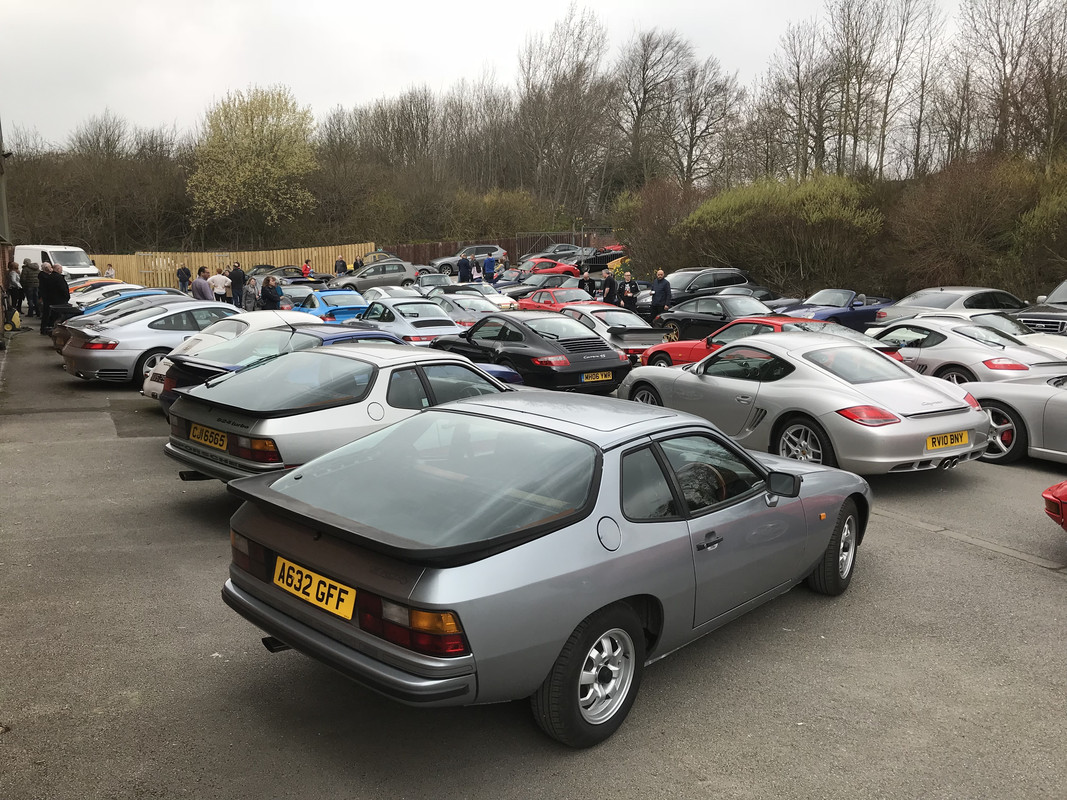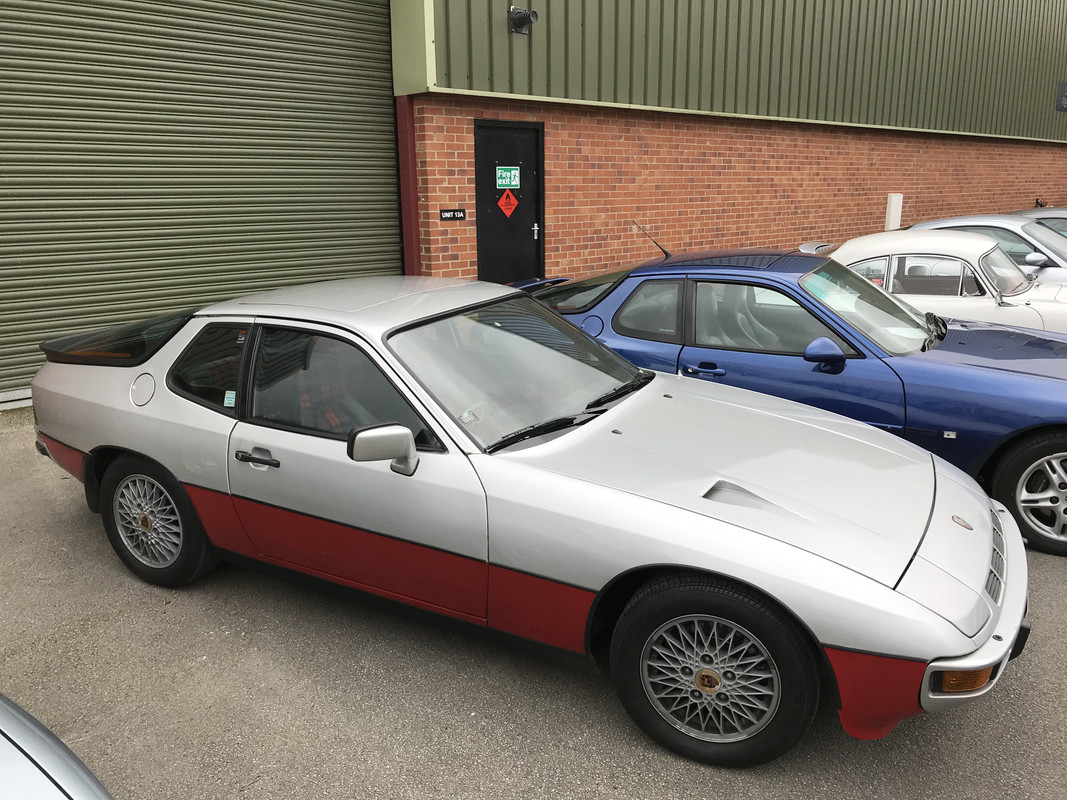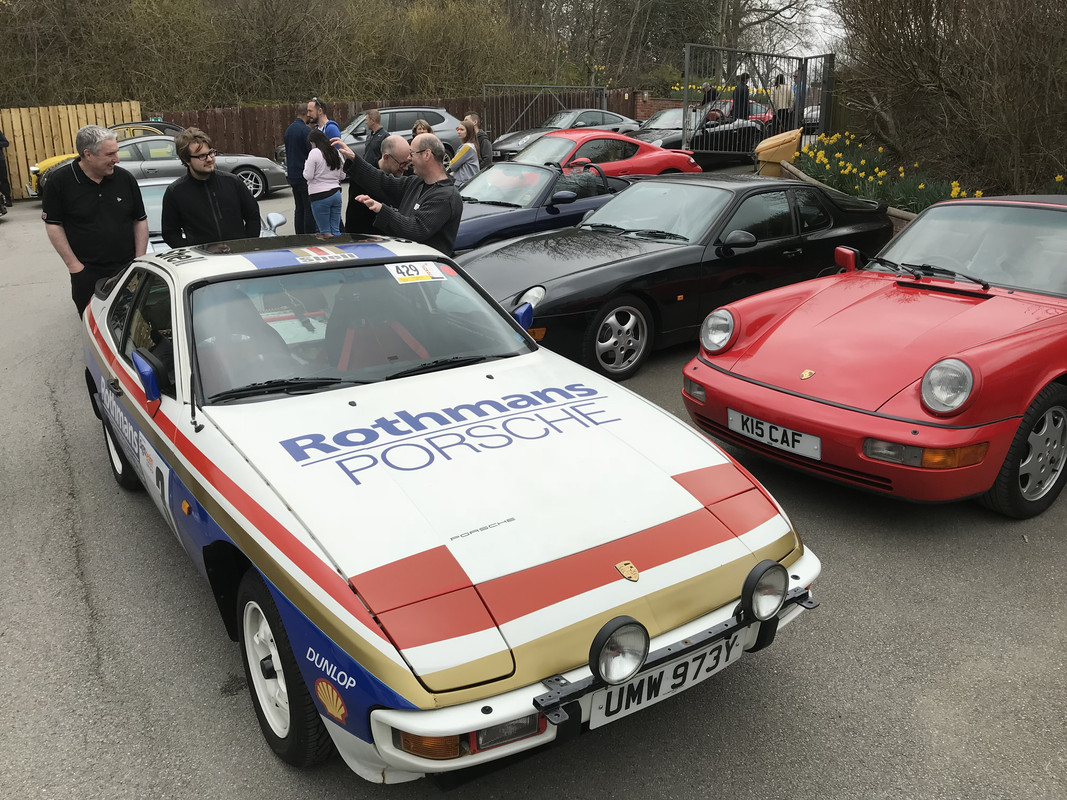 Not to everyone's taste but I quite like the DP Cargo...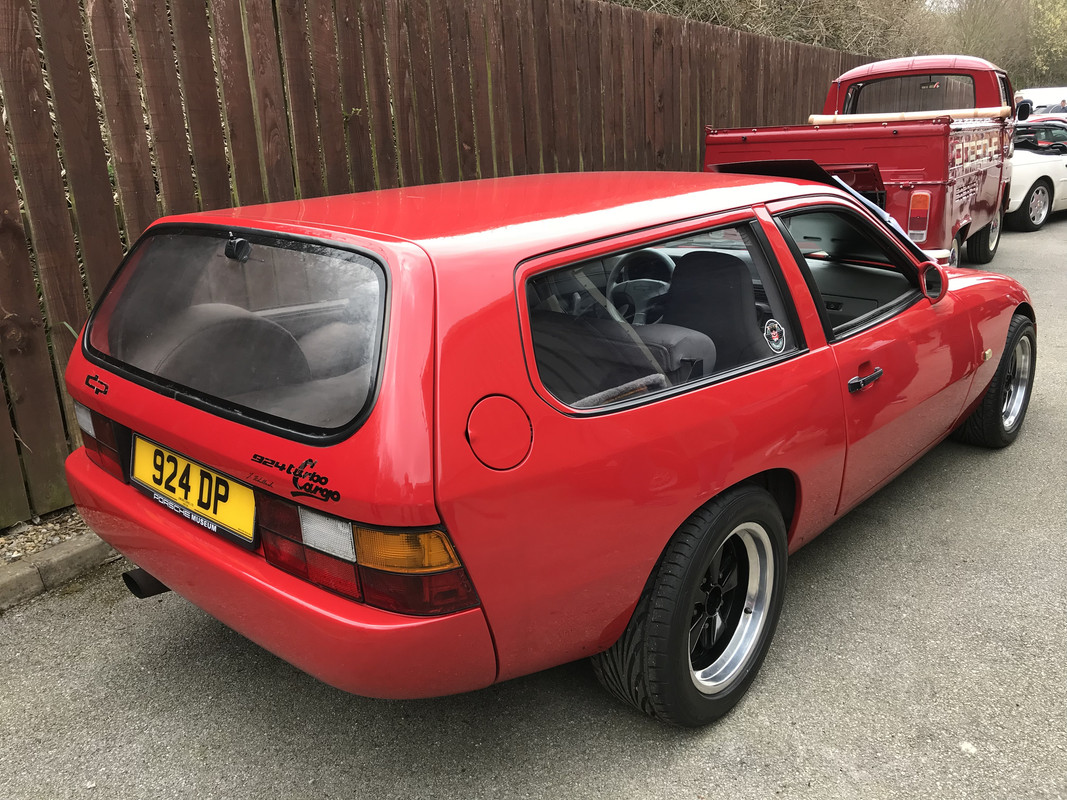 Convoy heading home....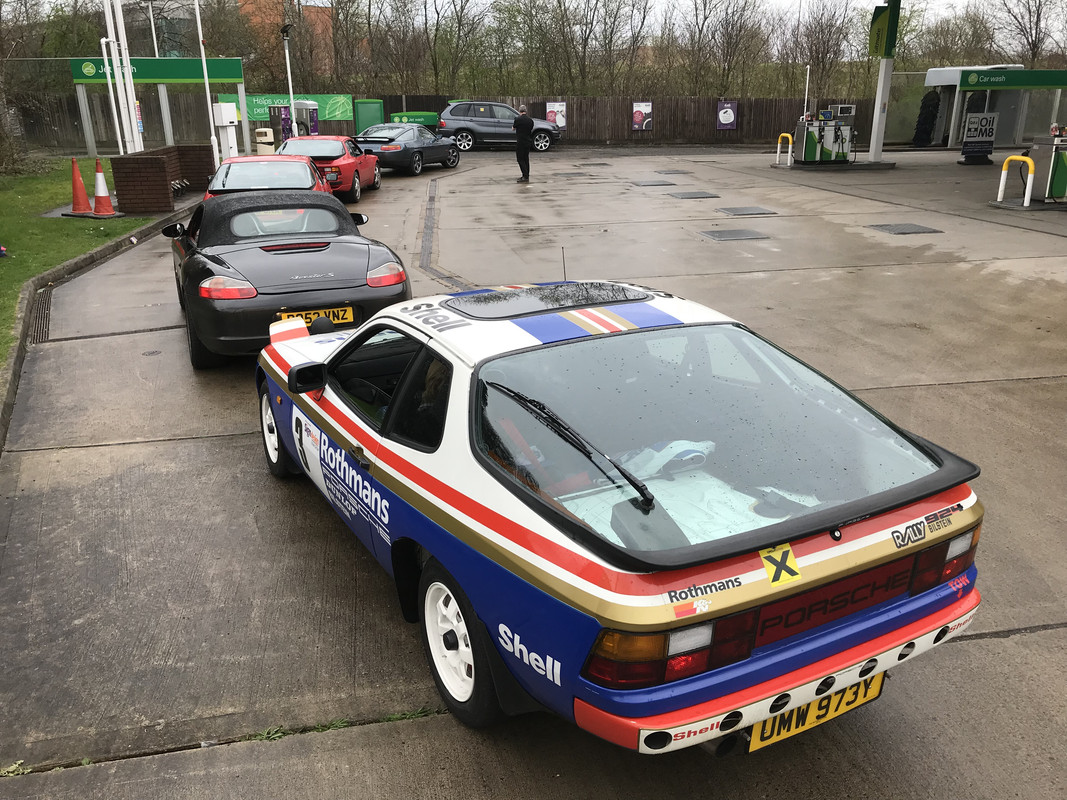 Nice place to stop....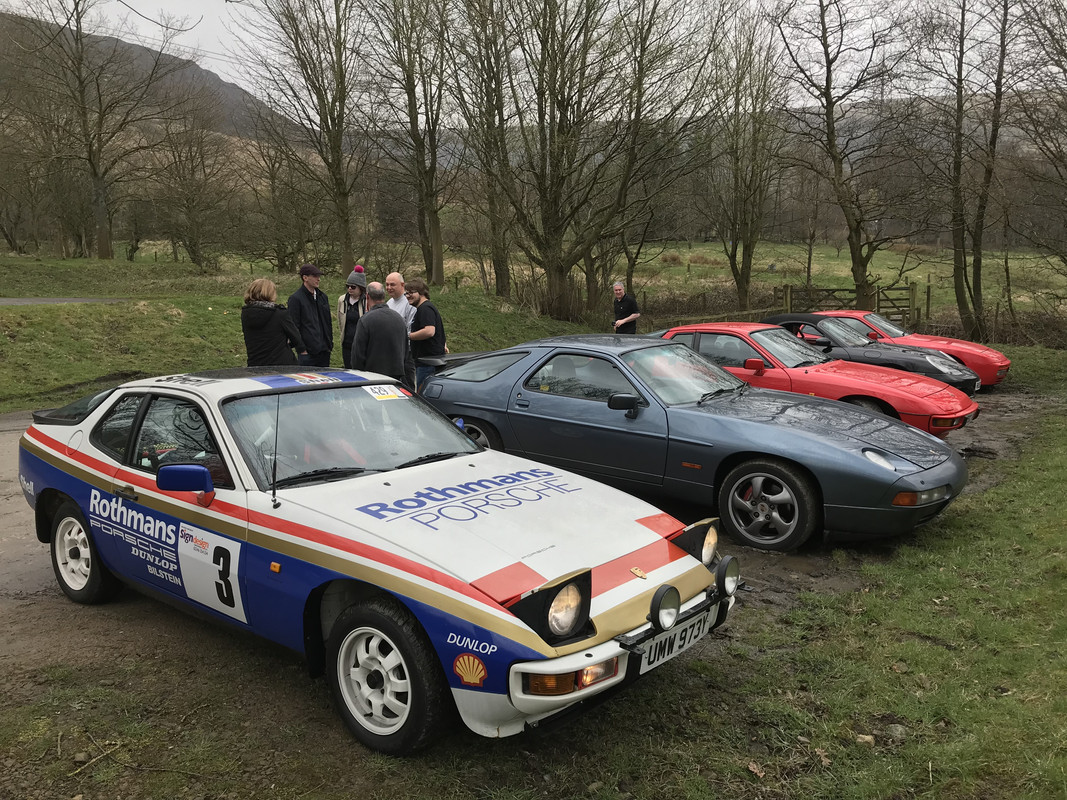 Kettles boiled